Mid-October 2017 e-newsletter
View web version | Unsubscribe
 NOT LONG NOW TO SEASON SIX. SO LET'S CELEBRATE! 
 WIN A COOL $595 VOUCHER FROM OUR NEWEST SPONSOR HELIBIKE ROTORUA 

We are thrilled to welcome on board the newest sponsor of the Giant 2W Gravity Enduro Series – HeliBike Rotorua. And to celebrate in style we are giving all who have entered by 8pm this Sunday 22nd October the opportunity to win a $595 HeliBike Voucher. Nice ha! The winner will be announced on Facebook later that evening. So if you have not done so already, get your entry in now and you and your mates could be planning one heck of a HeliBike Mission on the Moerangi trail in the Whirinaki forest this summer.
"If crusty old Barry Crump had been into Mountain biking, the Moerangi in Whirinaki forest would probably have been his favourite ride. Passing through 35kms of remote native forest, with three traditional tramping huts en route, it's an iconic New Zealand experience ".  www.helibikerotorua.nz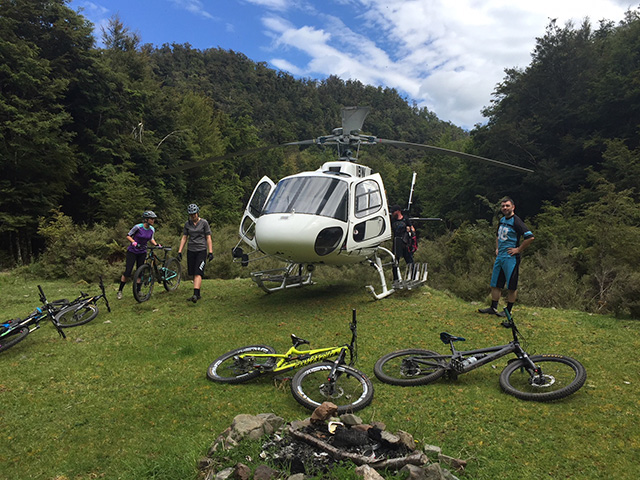 ATTENTION – ENTRIES FOR RACE 1 WILL CLOSE SHORTLY. SO BE QUICK! 
Online entries for Race 1 of the Giant 2W Gravity Enduro series will either come to a close at 10pm on Thursday 26th September 2017 or sooner if the event fills up before this date. If a few entries still happen to be available after this date, the late entry fee will apply to those entering in person at the event registration and race pack pick-up. So save yourself $11 and join hundreds of riders who have now secured their entry into the first race of the coming 2017-18 four-race series. Note: The first race of the season last year came within 14 entries of selling out and race 2 was a complete sell-out so do not leave it to late… get your entry in whilst you still can.
 POC CLOSE-OUT SALE AT 2W RACE 1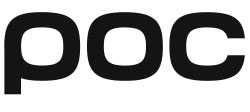 Bargain time! WideOpen are having close-out POC sale of a selection of last season's POC gear that's got to go! And they are doing it at the Early & Late Registration of Race 1 of the Giant 2W Gravity Enduro. The sale is open to event participants and family members only, so be sure you arrive early for your pick.
Early rego and race pack pick-up – 5 – 8pm Friday 27th October in the Pohutu Cultural Theatre,  Holiday Inn Rotorua.
Late rego and race pack pick-up – 7:30 – 9:30am Saturday 28th October in the Te Puna Arawa Room, Holiday Inn Rotorua.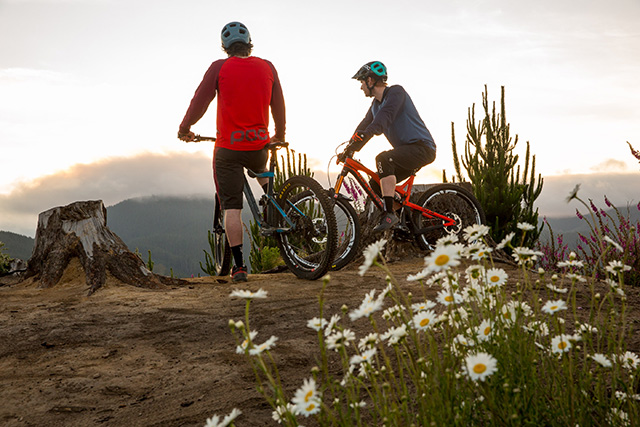 REMEMBER YOU CAN SAVE EVEN MORE $$ ENTERING MULTIPLE RACES 
If you intend to do all four races in the series, you'll be pleased to know the single transaction $50.00 multi-entry discount ($12.50 per race) is still in effect through to close of online entries for race one (or sell out – whichever occurs first).
Alternatively you can receive a $30.00 discount ($10 per race) by entering any 3 races in one entry transaction before 10pm Thursday 7th December 2017; or $10.00 discount ($5 per race) by entering any 2 races in one entry transaction before 10pm Thursday 8th February 2018.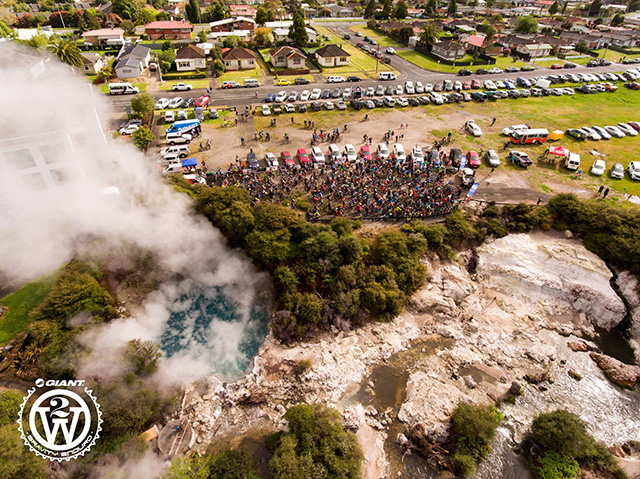 FANCY WALKING OFF WITH THIS BEAUTY? 
Our awesome title sponsor Giant Bicycles New Zealand are providing a 2018 Reign 2 as the major spot prize for race 1 of the coming 2017–18 Giant 2W Gravity Enduro Series. Check it out!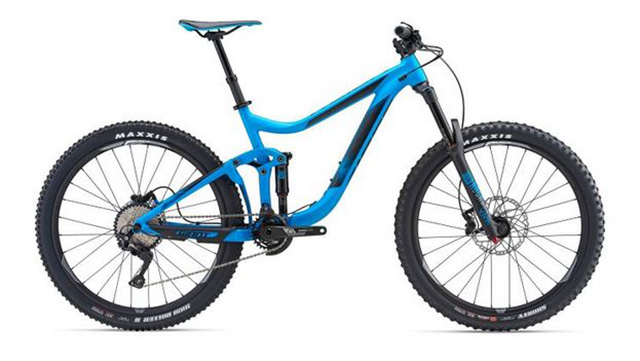 GIANT DEMO DAY ROTORUA – THE DAY AFTER THE RACE 1 
Go and try the latest 2018 Performance mountain bikes out on the Tokorangi/Whakarewarewa trail network on Sunday after race day. They'll have the latest Reign, Anthem, Trance and e-bikes for you to try. Bookings are strongly recommended to ensure you don't miss out on the demo day so please book your bike below. Plus, if you place a booking for a Giant or Liv demo bike before November 30, you go into the draw to win the bike! See you there.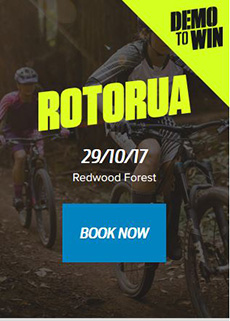 PARTING WORDS 
Is this summer we feel? The suns finally shining, the airs warming up, trails are drying out, new season bikes are rolling out on fresh loamy new trails, and the Giant 2W Gravity Enduro Series opener is now literally upon us. The timing could not be better. So get your entry in now for another cracker event, cross your fingers to win the HeliBike Rotorua prize and we'll see you very soon at Race 1.
Kind regards
Neil & Katrine Gellatly