Early August 2017 enews
View web version | Unsubscribe
 GREAT RESPONSE TO THE OPENING OF THE 2017–18 SEASONS ENTRIES 
Since opening online entries for the 2017–18 Giant 2W Gravity Enduro Series on 14th July, we have had a healthy number of entries. With 2 ½ months to go before Race 1 of the series takes place and a good steady stream of daily entries, we are expecting to again get close, if not reach the 500 rider race capacity at each race this season.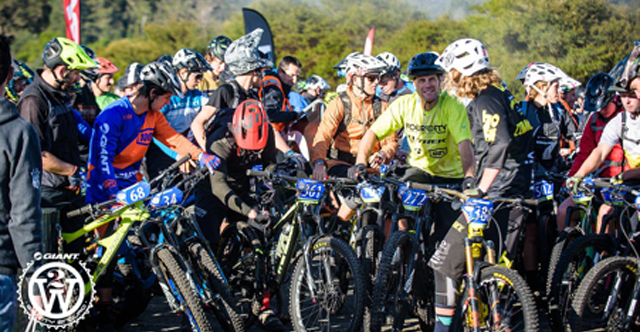 EARLY BIRD ENTRIES TO RACE 1 CLOSE NEXT MONTH 
Don't get caught out… Early Bird Entries for Race 1 of the Giant 2W Gravity Enduro Series will close at 10pm on Thursday 28th September 2017. Thereafter the standard entry fee comes into effect. So save yourself $10 and jump onto the event website www.2w.co.nz to secure yourself a start and avoid possible disappointment.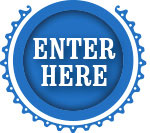 SAVE EVEN MORE BY ENTERING MULTIPLE RACES
As it was a hit last year, we are again offering discounts this season for those entering multiple races in one single transaction. So if you –
Enter all 4 races in one entry transaction before 10pm Thursday 26th October 2017 you will receive a $50.00 discount ($12.50 per race).
Enter any 3 races in one entry transaction before 10pm Thursday 7th December 2017 and you will receive a $30.00 discount ($10 per race).
Enter any 2 races in one entry transaction before 10pm Thursday 8th February 2018 and you will receive a $10.00 discount ($5 per race).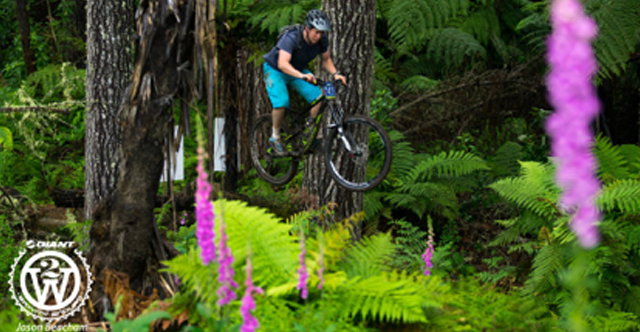 GIANT & LIV RELEASE 2018 RANGE WITH ALL NEW REIGN 
Last month Giant and LIV released their 2018 range of Enduro and Trail bikes including the all new Reign, Trance and Hail bikes, as well as the full sus. e-bike. The Giant Trance, LIV Hail and E-bikes are landing here in NZ in the next week or so, with the all new Reign due in mid-October. Check out these wicked bikes below.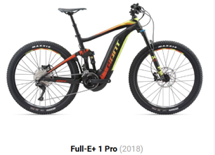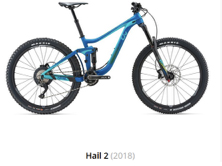 Soon enough we will know which of these bikes our awesome title sponsor Giant Bicycles New Zealand are providing us as major spot prizes at each race thru this coming 2017–18 Giant 2W Gravity Enduro Series.
 ADIDAS EYEWEAR COMES ON BOARD AS A SPONSOR 
The success of the Giant 2W Gravity Enduro Series far reaching and this has returned some great new support from another big industry brand 'Adidas Eyewear' for the coming 2017–18 season. We are now thrilled to welcome Adidas Eyewear to the family of Giant 2W Gravity Enduro sponsors and look forward to giving riders the opportunity to win some of their Mtb specific googles and sunnies.

 NZ MOUNTAINBIKER MAG SPECIAL OFFER TO GIANT 2W GRAVITY ENDURO  RIDERS 
Liam Friary from Pedal Press Limited has taken over the NZ Mountain Biker magazine and is celebrating with all Giant 2W Gravity Enduro riders, offering some discount subscription rates (see below) for a short time.
3 issues (6 months) $15.00
6 issues (1 year) $39.00
12 issues (2 years) $59.00
18 issues (3 years) $69.00
Subscribe and save up to half the normal cover price and have delivered to your mailbox compelling local content, in-depth reviews and best advice for all things MTB.
Visit www.nzmtbr.co.nz/subscribe.php and enter the code: Giant2W to receive the discount.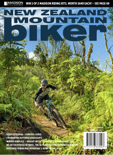 HOLIDAY INN ROTORUA SUPPORTING MTBING 
The Holiday Inn Rotorua is not only behind the Giant 2W Gravity Enduro Series as hosts of Race 1 & 4, but they are proud supporters of the regular maintenance working bees on Rotorua's trails. On top of that they are offering all Giant 2W Gravity Enduro race entrants discounted accommodation. So check out the link and code on your e-mail conformation of entry and return the love.

THE TEAM ARE BACK AT THE FINISH AGAIN
With the help of WideOpen, Coucher Brewing and Mistress of Cakes our delightful team will be back at the finish line handing out the celebratory cold beer (or OJ) and delicious sausage roll to the dry witty commentary and questionable tunes (just kidding!) of local Craig Pattle.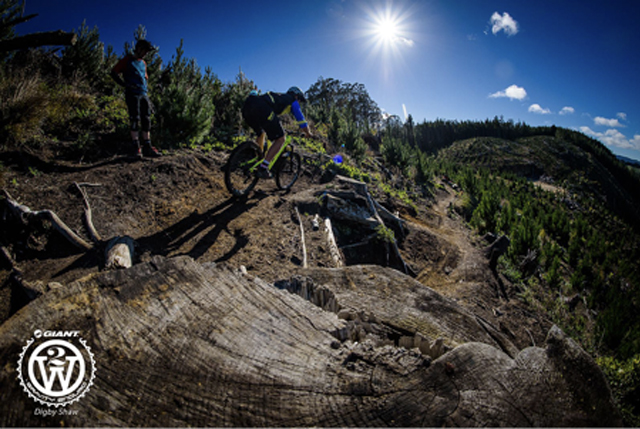 PARTING WORDS
To finish with even more good news, remember to donate to the Rotorua Trails Trust or Rotorua First Response Unit when entering, and we'll chip in the same to effectively double your donation. How good is that ☺
Kind regards
Neil, Katrine and Heather